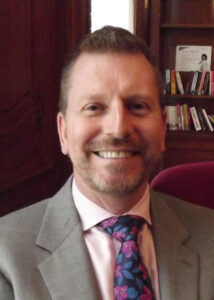 I have now had two week-long connecting experiences - both offered a wealth of fascinating learning.
North Essex Partnership University NHS Trust
My time connecting at North Essex was spent in a low-secure residential unit, with the criminal justice team at the local magistrates' court and in the psychiatric intensive care unit.  I felt slightly apprehensive on the first day, hoping not to get in the way, but quickly managed to engage and get involved.
At first I was taken aback by the sheer length of time most of the service users had been in care of some sort. I also noted the 'edginess' of the atmosphere at times and the need for staff to remain alert and attentive. Sitting in on clinical reviews and the weekly 'referral' meeting with the regional commissioner gave me an insight into the wider organisation of the service and, amongst other things, the difficulty of resettling people after periods in mental health care.
My experience in social services felt very different – partly, I think, because I worked for about 11 years in three social services departments.
I spent time with the team that provided initial access to services, with the telecare service, with occupational therapists, on assessment visits with the intensive support homecare team, attending a meeting with a local GP practice and at an event run with Age UK to recruit Dignity Champions.
I also spent a joyous day in a day centre for people with learning disabilities and people with physical disabilities. It was clear to me that customers (the term Merton uses) were really enjoying their time there, had developed close relationships with other customers and with the staff, and that it provided much-needed respite for families and carers.
What will I take from my connecting experience?
Overwhelmingly for me, my connecting experience reminded me just how much commitment and effort staff put into their jobs, day after day, to improve the lives of people they work with.
On my final day with Merton Council, I went out with one of the staff to assess the needs of an elderly man who had recently had a partial amputation of his leg as a result of diabetes.  The assessment was very similar to the type of assessment I was doing for people with HIV in the early 1990s. Admittedly some of the services available have changed for the better and it appears that people with far more significant health or disability issues are now living at home. Overall, I recognised the issues people faced to stay independent were really very similar, so it was encouraging that my own work experience still had considerable validity.
So, what was a key message I'd bring back?
I noticed that in many of the teams I shadowed, staff spent inordinate amounts of their time just navigating the 'system' on behalf of their service users – whether it was working with housing to get people with mental health problems back into the community, or with other local authorities getting services in place for people who were moving house. This felt inefficient at times.
It made me think of the boundary disputes we have in the Department– which, although not affecting care directly, can be, at times, inefficient too. That's why, in my own team, we brought people together and agreed a protocol to make responsibilities clear. I made the same suggestion to social services colleagues.
Most importantly for me though, connecting has reminded me why I come to work every day.  Although much of my work is far removed from direct patient or customer care, it forms part of a system that enables that care to be delivered.