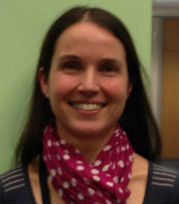 I have just returned from a week at Sheffield Teaching Hospitals NHS Foundation Trust. I wanted to witness first-hand "what good care looks like" locally having read some really encouraging patient feedback on the quality of care provided by the Trust.
First-hand patient experience
I was really keen to get a further insight into the experience of patients whose care is predominantly delivered in acute settings, to complement my buddying arrangement with my local community trust in Leeds.  So, I was really pleased to get the opportunity to spend time following the pathway of patients with blood cancer for which Sheffield is a regional centre of excellence. These are part of specialised services commissioned by NHS England.
Looking at the values
Before I was able to meet patients, I was invited to attend part of the Trust's induction programme. We were encouraged to discuss the PROUD values which the Trust has developed with staff and patients; Patients-first, Respect, Ownership, Unity, Delivery. As my team in the Department supports the development of a culture of compassion across health and social care, it was really good to see how new staff were encouraged to reflect on the distressing events at Mid-Staffordshire. Great importance was placed on embodying values through everyday behaviours and recognising that patients' experience is influenced by their interaction with every member of staff and not just doctors and nurses. 
Along the patient pathway
During my week at Sheffield, I had the opportunity to follow the patient pathway from first presentation, through to test, diagnostic and treatment.  I spent some time in clinics, attended surgery, and gained a better understanding of those working behind the scenes in areas patients may not usually see.
I was bracing myself for some heart-ache due to the nature of the serious conditions some patients presented with,  but when patients themselves hold it together, there is no place for pity only a desire to listen and learn from their experiences.
Expecting the best…
As the week went by, it really dawned on me how patients routinely expect access to the best care, the latest drugs and the most advanced technology. However, what really makes a difference to our experiences are the little things, like your notes being available when you see your consultant and good communication between services.
Sheffield haemato-oncology services implement a self-referral system for their patients so they can access the experts direct if they have any health concerns. This reduces unnecessary delays and associated anxieties. They have also developed an ambulatory care service allowing treatment traditionally delivered as an inpatient to be offered at home or in serviced apartments nearby.  I didn't realise this would be an option for patients with such complex conditions but I met the first patient who actually completed his whole transplant treatment this way. He explained it had allowed him to lead as normal a life as possible, under the circumstances.
What struck me was how absolutely integral it is that the NHS and the voluntary sector work closely together to provide a quality patient experience. At Sheffield, access to a dedicated clinical psychologist and general information and support for those suffering from cancer is provided by the voluntary sector. Good interaction between specialised services and primary care is becoming more important, particularly as more people survive cancer and need to continue to look after themselves for the rest of their life, as they would with a long-term condition.
Making a difference
One week spent in the service is by no means enough to become an expert, but it is a really good way to gain some very useful insights into the impact of national policies on the front-end.
It also helped me understand first-hand some of the issues that may be experienced by patients and staff. Connecting is an integral part of good policy-making and helps us all be PROUD to make a difference, whatever our role and place in the health and care system.
PS: My special thanks go to Peter Williams and Rowena Henderson from our Leeds Connecting team and Sue Burgin at Sheffield Teaching NHS Hospital Foundation Trust for organising such a fantastic programme.