This is the story of my connecting trip to the school nurse service in Newham at East London NHS FT, accompanied by my guide dog, Eva.
I try to draw some sensible conclusions about the role and importance of school nurses and it was certainly interesting for me in my Professional Standards job to understand more about this role and how it fits within the broader healthcare support for children generally and vulnerable children in particular.  However, I can't deny that my guide dog Eva does keep getting in the way of telling a sensible, grown-up story.
I'd thought about the role of school nurses before going connecting and had come to the untutored conclusion that there was probably a lot of dealing with emergencies, giving out of medicines, promoting healthy lifestyles, sex education and drugs/alcohol advice, alongside some more traditional primary school roles around nits and worms.  Some of this was not far off the mark but I think I had missed the big child protection role and the joining up of services around the child.
In fact, what came over first about the school nurses was the depth of knowledge they had of the schools and the children and the absolute dedication to those children and keeping them safe and healthy.
On the first day of connecting, we walked with a school nurse who was living and breathing her patch. I say, 'walked' but I mean walked and walked through the streets of Newham – she often doubles the daily 10,000 steps.
The child protection role was full-on with formal case conferences, home visits and engagement of all the range of professionals. We were able to sit in on a case conference with parents, social worker and police as well as all the school people.
In fact, it turned out to be a child protection day with a session later that afternoon in a large primary school. We were sat round a table with school staff, working through a long list of children who needed support or active child protection interventions.  It had the feeling of a multi-disciplinary team meeting, the sort I had seen when connecting in a hospital after a ward round or in a diabetes outreach service.  There was a deep knowledge of the children, their home and health circumstances and decisions were absolutely made in the round and considering their full childhood, not just dealing with conditions.  Fascinating and inspiring.
We walked back along the main road towards the station. I was contemplating the vulnerability and fragility of children and the work that goes on behind the scenes to protect them: the school nurse who walks her patch, visits her families and joins together the more centralised, core services that know their role but don't always know the children.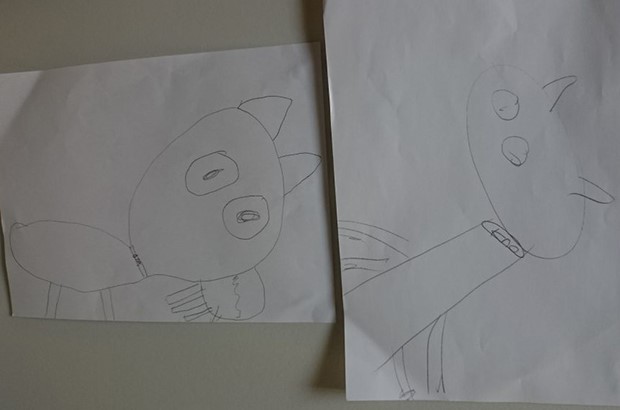 The next day started with much more traditional territory – worms and the like. It was a session for parents -  or actually, of course, mums -  at a primary school.  A few turned up and showed surprising interest, giving their email addresses for more details of creepy crawlies.  It may be simple stuff but it really seemed to engage the mums.  A mixture of facts and light-hearted banter such as how they would stay up through the night watching their little ones for any emerging worms.
Next we visited a secondary school that was at the heart of the council's new inclusion policy. It felt like coming home.  All of my life I've been involved in campaigns to include disabled children in mainstream education and do it well.  I felt so privileged to be able to see a school where they all take this so seriously – they don't turn down any children and everyone is part of the activities of the school.  Of course, they have had many problems to solve along the way and it's bound not to be perfect.  What came across was the total dedication of the staff to making it a success.
We visited an activity room that was part of a support unit. Eva was of course a great hit but interestingly it went beyond this.  There was one child in the room whose targets included developing his ability to interact.  This probably meant with other human beings but dogs also counted.  It was a struggle but he eventually came over and spent time with Eva – all recorded on camera and all counting towards his qualification.  The teacher was so pleased and it meant redemption for Eva after walking me into a lamppost the previous evening.
That afternoon, we sat in on a primary school class where the school nurse was doing a session on hand washing. Again, Eva took to it like a duck to water, if you can say that about a dog being patted by children covered in flour.
When the school nurse managed to draw the attention back on to her and the box of flour, the session went well and there seemed to be an understanding of the way that germs can spread via dirty hands. Half the class then went off for a supervised hand washing session, leaving Eva to steal the show with the children again.  At the end of the lesson we were presented with a couple of drawings of Eva and these are now up on the office wall and reproduced on this page.
A great couple of days and my thanks go to all the children and grown-ups who made it such a fascinating experience.
If there are any other health related organisations interested in joining the Department's Connecting Programme, please email connecting@dh.gsi.gov.uk