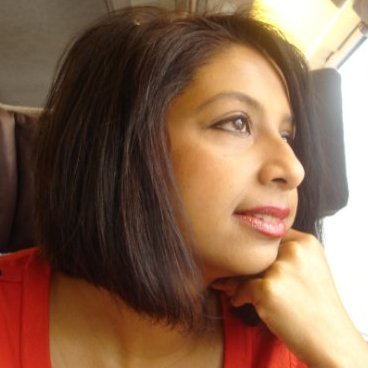 What comes to mind when you think of the NHS Blood and Transplant Authority (NHSBT)? My first thought was that it's all about planning and monitoring the collection and delivery of blood and organ donations around the country – a complex task in itself. As I discovered, however, it's so much more than that!
NHSBT in Oxford covers not only collection, storage and transport services but also includes an impressive range of related services like cutting-edge stem cell research, the promotion and management of organ donation and transplantation, and blood donation frequency research.
Something that was a surprise to me was that they also treat patients, either at the hospital bedside or in NHSBT's wards. They provide specialist services to hospitals and on-site specialist therapeutic services units for patients with rare blood disorders. We met and chatted to a patient in one of these units: a remarkable 94 year old lady who is a world renowned violinist and teacher. She was very grateful for the treatment she received every month for her rare blood disorder, which enabled her to continue to hold workshops. In her own words, "I've lived a long time".
There were many things that impressed me about the work being done by NHSBT's enthusiastic and dedicated teams, but I'll just pick out three in a bit more detail:
World leading advance in Stem Cell research – the research included work on regenerating the blood and ground-breaking research on genome editing to fight against inherited diseases.
Blood Donation Frequency and the future – they're doing some really interesting work with the Universities of Oxford and Cambridge on how often you can give blood safely, as the more frequently people give blood the more we can increase much needed supplies and save lives.
Improving standards in practice: Transfusion Evidence Library and Evidence Alerts – Oxford is an exemplar site for good blood transfusion practice. They not only have really useful resources like the Transfusion Evidence Library and send out 14,000 evidence alerts to clinicians every month, but also have done great work on innovations in hospitals, systematic reviews, supported new research with clinicians and helped develop NICE guidelines and quality standards.
So what did I learn?
I work in the Department's Strategy Group, so it was really useful to hear about research linking through to clinical practice. NHSBT in Oxford are a great example of collaboration with clinicians. It did, however, raise the question of why there is still so much variation in practice. We need a system that enables not only better, more systematic sharing of evidence and standards but also enables changes to be made to clinical practice across the country.
The nurses in the unit providing specialist services for patients with rare blood disorders seemed to have a good relationship with their patients. The patient we met was very positive about her experience and I imagine that coming there for 11 years has helped her get used to the environment. She did, however, remark that "it's always someone different" every time she came; highlighting the importance of measures needed to manage the level of staff turnover in care settings.
Finally, this week is National Blood Week (9-15 June 2014) and so I'd like to conclude with a message for all of us to think about:
"Blood donation saves lives but only 4% of us give blood. Each blood donation can help as many as 3 people." (source: www.blood.co.uk)